"Unless someone like you cares a whole awful lot, nothing is going to get better. It's not."
~ Dr. Seuss, "The Lorax"
When you support the Legal Clinic, you are giving our clients the dignity and stability that for so long have eluded them.  You are giving a struggling parent the opportunity to walk through her own front door at night into a place of calm and security for her family. You are giving community members the chance to bring their voices into the public discourse that impacts their lives.  When you support the Legal Clinic, you are giving a gift of justice.
This work cannot be done without you. We receive no government funding and depend on the support of individual donors like you. We need your partnership to make justice a reality for those who have struggled with the injustice of homelessness.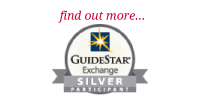 The Legal Clinic (Tax ID 52-1545522) is a 501(c)3 organization; donations are tax deductible to the extent allowed by law.
How To Give
To give by credit card or paypal, please click below.
To donate by mail, send your check made out to the Washington Legal Clinic for the Homeless to:
Washington Legal Clinic for the Homeless 1200 U Street, NW Washington, DC 20009
Catalogue for Philanthropy
Over 100 reviewers from foundations, corporations, corporate giving programs, giving circles, the philanthropic advisory community and peer nonprofits review about 225 applicants a year for "distinction, merit, and impact." We are proud to be one of only 70 organizations listed in the 2021/2022 Catalogue for Philanthropy.
"The Catalogue represents some of the best smaller nonprofits in the Greater Washington region."
Tribute
With a tribute gift to the Washington Legal Clinic for the Homeless, you can honor the important people in your life by assuring that residents of the nation's capital who are homeless have access to counsel. Your gift will provide legal representation to individuals through our six community sites; advocacy on policy and budget issues to assure that public programs meet our clients' needs; homelessness prevention through affordable housing preservation; support for low- and no-income community members to become engaged in the public decision-making processes that impact their lives; and so much more.
The Gift of Justice is perfect for Christmas, Hanukah, weddings, graduations, Mother's Day, Father's Day, birthdays or any other special occasion.
Home Court
Since 1988, Members of Congress have tipped-off against the faculty and administration of the Georgetown University Law Center (GULC) in a fiercely competitive charity basketball game, organized by the GULC Law Students, to benefit the Legal Clinic. Featuring the bi-partisan, bi-cameral Hill's Angels and GULC's Hoya Lawyas, Home Court has become the Legal Clinic's primary source of financial support, with law firms and individual donors generously sponsoring the event. No matter the final score, the Legal Clinic's clients are the ultimate victors!
You can learn more about the history of Home Court here!
Please designate the Washington Legal Clinic for the Homeless in the following workplace campaigns: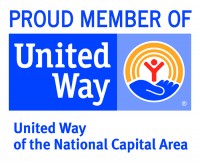 Give through the United Way, by designating Washington Legal Clinic for the Homeless as your recipient. Our United Way number 8472
Give through the Combined Federal Campaign, by designating the Washington Legal Clinic for the Homeless as your recipient. Our CFC number 82572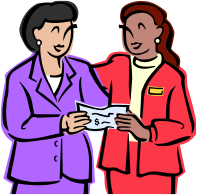 Many companies conduct their own charitable workplace campaigns. If your company has a campaign, please consider designating the Washington Legal Clinic for the Homeless.
Matching Gifts
Many companies will support the Washington Legal Clinic for the Homeless by matching your gift. Ask if your company has a matching gifts program.
Because the Legal Clinic assists low- and no-income clients on such a broad range of issues, there are many instances in which we would be an appropriate recipient of cy pres funds. While the judge ultimately will decide whether a cy pres award is fair and reasonable and who the appropriate recipients of that award will be, we urge counsel to consider recommending the Legal Clinic as a beneficiary. For more information, contact the Legal Clinic's director,
Patty Mullahy Fugere
.
Please consider giving Stock to support the work of the Legal Clinic. Your financial advisor can discuss with you the favorable tax benefits of gifting stock to a charitable organization. Please ask your broker or agent to contact our Administrator at 202-328-5511 for DTC information.
While we hold tight to our hope that one day, no one will have to endure homelessness, we know that day is far off. Planned gifts are a special way to ensure that the Legal Clinic can remain present to our clients well into the future, until everyone has a place to call home. Bequests, insurance policies, charitable trusts and other estate planning charitable gifts can provide substantial estate-tax benefits to the donor while helping us to continue our vital work.
If you wish to learn more about planned gifts or details regarding how to make a legacy donation to the Legal Clinic, please contact your financial advisor.