By Kate Gannon, Lane Evans Home Court Fellow at Washington Legal Clinic for the Homeless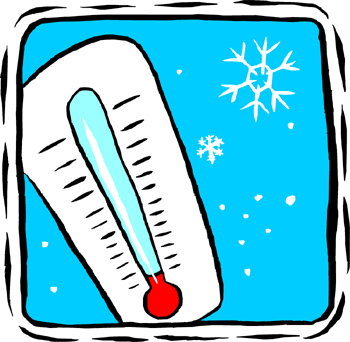 Since starting my Home Court fellowship at Washington Legal Clinic for the Homeless (WLCH) I find myself checking the weather and hoping for a very cold forecast. Usually at this time of year I am anxiously anticipating the arrival of spring and its ensuing warm weather, but not this year. Why? Because warm weather means no right to shelter in D.C.
For the families I meet while conducting outreach at the Virginia Williams Family Resource Center in Northeast, forecasts predicting temperatures below 32 degrees are good news. At that temperature, the D.C. Council has recognized a right to shelter because of the severe weather. In other words, families must be placed in a safe, stable place for the night. If, however, the forecast predicts warm spring-like weather, no such right exists and the families likely face another night without being placed in shelter.
I am speechless when a mother with three young children asks me why it is alright for her family to sleep on the streets when its 35 degrees, but not when its 32 degrees. I have no satisfactory answer for her. She has exhausted all of safe options for staying with family and friends. Those who have been generous in the past are now being threatened with eviction if they continue to house her and her children, all of whom are under the age of five. Although the mother knows of two other houses where she and her children might be able to stay, to do so would expose her kids to drugs or domestic violence, or both. Neither of these houses is acceptable for the mother who loves her children and wants them to remain safe. Her unconditional love and concern for her children does not change, whether it is 32 degrees or not.
Hypothermic health concerns are often the least of these families' worries. They have figured out how to escape the cold: they ride buses all night, sleep in hallways of buildings, or camp out at a table in a 24-hour restaurant. These "accommodations," however, come nowhere close to the safe and stable home that every child deserves. Additionally, nearly every mother I have spoken to at FRC has been a victim of domestic violence, making the need for her family to find safe shelter even more pressing.
Despite the dire circumstances these families find themselves in, many families that come to the Virginia Williams Family Resource Center do not get placed in shelter. With budget concerns looming and shelters already packed to the gills, there is little that staff there can do. Yet again, those explanations do little to satisfy a mother trying to take care of her family. That mother of three did not get placed on the balmy afternoon I spoke with her. She was so upset when she left her intake meeting, I did not have a chance to ask where she would be staying that night, since she had no right to a safe, stable shelter.
Although I try my best to make sure that families know their shelter rights and can contact WLCH for additional assistance, the problems must also be addressed on a larger, systemic level. Policy must be shaped so that homelessness laws in D.C. work to protect, not to exclude, families in need of shelter. Budgets must be created, and balanced, with the needs of families and children put first. Until that happens, here's hoping for another freezing cold night.